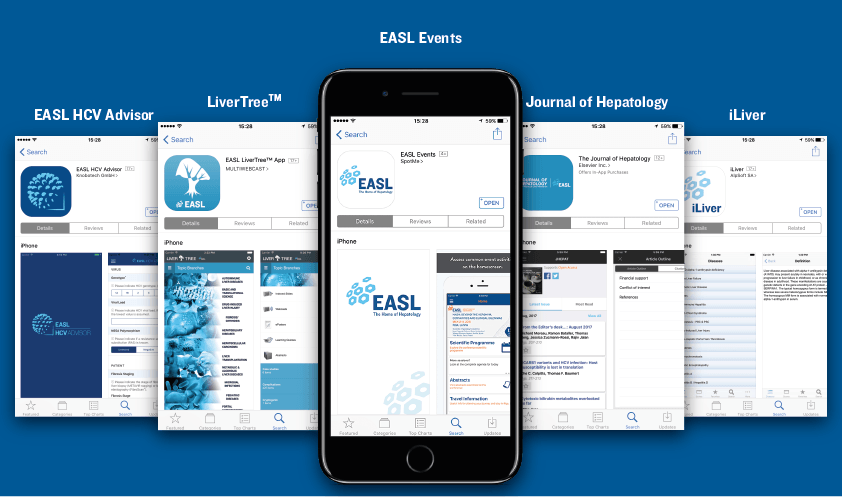 EASL EVENTS & EDUCATION
The European Association for the Study of the Liver ( EASL ) is a medical association dedicated to pursuing excellence in liver research, clinical practice of liver disorders, and in providing education to all those interested in hepatology. While the roots of the association were founded in Europe in 1966, the organization  continues to engage globally with all stakeholders in the liver field wherever they are based. Our aim is to spread knowledge and expertise in best practices and the latest scientific breakthroughs in hepatology.
EASL not only hosts an annual meeting known as The International Liver CongressTM, but also offers a vast range of scientific events and initiatives throughout the year. We also grant fellowships, mentorships and bursaries, lobby at the EU commission, produce Clinical Practice Guidelines, offer online education, apps and many other initiatives.
Find out more about The European Association for the Study of the Liver.
EASL MEMBERSHIP
EASL members are entitled to reduced registration fees to the annual International Liver CongressTM ( ILC) and all EASL meetings throughout the year. Please visit our dedicated web page EASL membership benefits and renew your membership before 31 December 2018 or become a new member now to take part in The International Liver CongressTM 2019, Vienna.
.
JOURNAL OF HEPATOLOGY
The Journal of Hepatology is a monthly, English language, peer-reviewed journal. The Journal of Hepatology is the official journal of EASL publishing original papers, reviews and letters to the editor concerned with clinical and basic research in the field of hepatology. All articles undergo a rigorous peer review and are selected based on the originality of the findings, the superior quality of the work described, and the clarity of presentation.
Check out the current issue of the journal.
All the members of The European Association for the Study of the Liver have free access to the 12 monthly online issues as part of their EASL membership benefits.